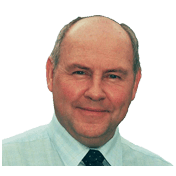 Welcome
Hello my name is Richard Smith, I am a fully qualified Government Approved Driving Instructor. I provide intensive and semi-intensive driving courses as well as individual driving lessons using the unique LD system of driving tuition. I can normally cover any of the locations listed plus the surrounding areas.
At LDC-Cumbernauld we are committed to providing top-quality Driving Lessons which are also Excellent Value for Money. We will teach you to drive to a high standard and to PASS your Driving Test as quickly as possible and therefore, at a lower overall cost. We have lesson to suit all pupils and schedules; ranging from one hour a week lessons to intensive (crash) courses.
Learn to Drive in ONE WEEK.
In addition to teaching you to drive and PASS your test, we can also help with applying for your Provisional Licence. We can provide information and tuition for the Theory Test. Once you PASS the driving test, we can help with Motorway driving; Pass Plus and Advanced driving.
Please look through the website and feel free to contact us is you require any additional information or help, or to book lessons. In many local areas we can arrange a FREE, no obligation, assessment driving lesson. This will give us the chance to meet; you can see the LD system of driving tuition in action; we can discuss what lessons/courses would be best suited to your experience and circumstances and if you are happy, we can make further plans.
I operate my business under the LDC franchise which means I am governed by LDC's stringent customer care and tuition standards plus I am proficient in delivering the LD system of driving tuition.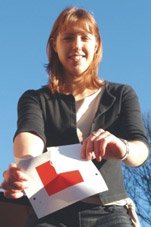 The LD system is an exciting new way to learn to drive that saves money by reducing the number of lessons it takes to learn. All LDC driving schools share a common aim - to provide the highest standards of tuition at the lowest overall cost.
As an LDC driving school I can also offer LDC's state-of-the-art driver training products for the UK theory, hazard perception and practical driving test. Included in these products are the UK's best selling Theory Test software and the number one DVD-rom software called Driving Test Complete (as reviewed by Auto Express magazine).
Whether you are choosing driving lessons for yourself or for a member of your family, its vital that you make the right choice.
The safe drivers of tomorrow
are the well-taught learners of today
So if you are interested in taking driving lessons or an intensive driving crash course in Cumbernauld, Kilsyth, Falkirk, Airdrie and the surrounding areas and want to know more please contact me.
Call today on 07910 107374 or Email me to find out more
If you have any questions or to book lessons today, feel free to contact me