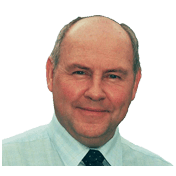 About me
Hi,
My name is Richard Smith; I am your LDC Instructor covering Cumbernauld & Central Scotland.
I passed my Driving Test when I was 17 and since then I have driven many different types of vehicles: Bikes, Cars, Vans, Buses, HGV Trucks and even a Police Car. I have driven many hundreds of thousands of miles, both in the UK and also in Europe.
I was previously employed as a Transport Manager with a large, international Healthcare company. I also used to teach drivers with a basic Car licence to upgrade to a HGV/LGV licence. Now I am teaching new drivers to PASS the Driving Test and obtain their first Driving Licence. Even after all these years, it is still a tremendous thrill to see a new driver PASS their Driving Test...
My Qualifications:-
DVSA Approved Driving Instructor ADI
Diploma in Driving Instruction Dip Di
PASS PLUS Registered Trainer
Institute of Advaced Motorists IAM
Driving Instructors Association DIA
Cert. of Professional Competance in Road Transport, Freight - National
Cert. of Professional Competance in Road Transport, Freight - International
Representitive of the road safety charity "BRAKE"

I chose to work with LDC because everybody is different and the LD System allows for flexibility in lessons so that you learn to Drive safely at a rate that suits you. My goal is to make every lesson as enjoyable and as productive as possible; teaching you to drive to a high standard and PASS your driving test. The LD System helps me to do this more effectively. Lessons are always conducted in a calm, friendly and relaxed manner as I firmly believe in making pupils feel at ease during each lesson.
Well I hope this gives you a brief idea about me so please feel free to click here to "Contact me"
Call today on 07910 107374 or Email me to find out more
If you have any questions or to book lessons today, feel free to contact me